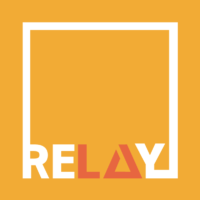 The ReLAY (Reconnecting Los Angeles Youth) Institute is a CSU5 initiative headquartered at California State University, Northridge (CSUN). ReLAY provides an innovative platform to transform service delivery systems in order to improve outcomes for the region's opportunity youth — young adults ages 16-24 who are out of school and out of work, involved in the foster or probation system, parenting, and/or have experienced homelessness.  To learn more about the ReLAY Institute, please visit the website: www.relayinstitute.org
Overview
Millions of young Americans are considered to be what researchers term "disconnected"—neither working nor attending school, or experiencing other forms of disadvantage that threaten their transition to adulthood. In 2014, the U.S. Congress authorized Performance Partnership Pilot for Disconnected Youth (P3) sites "to help state, local, and tribal communities remove institutional and programmatic barriers across multiple federal discretionary programs that serve disconnected youth."1 Congress defines this group as young people aged 16 to 24 who are experiencing homelessness, in foster care, pregnant, parenting, justice system-involved, unemployed, or at risk of dropping out of school. In 2015, the U.S. Department of Labor (DOL) selected the City of Los Angeles'
Economic and Workforce Development Department (EWDD) as a P3 site.
As part of its P3 initiative, the City of Los Angeles galvanized a large cross-section of organizations to streamline and improve regional service delivery systems to improve the education, employment, social health, and housing outcomes for disconnected youth. Organizations included the County of Los Angeles, the Los Angeles Unified School District, the Los Angeles Community College District, as well as community-based and philanthropic organizations. The pilot involved coordinating multiple layers of City and County services for disconnected youth through co-location of services, data-sharing agreements, shared intake and referral forms, and collaborative regional meetings. This process fostered strong partnerships between City and County agencies and led to new policies and programs supporting interventions. The Los Angeles P3 pilot was awarded a short extension and funding ended in 2019, but resulting systems changes and partnerships have sparked an ongoing culture of collaboration in the region.
Keys to Success
Shared commitment and goals: The City began the initiative, but the collaboration created the path forward by developing a shared vision, mission, and goals.

Formal, memorialized commitments from the County and City: The County Board of Supervisors passed a Board motion to publicly demonstrate commitment to the mission. The motion ordered every County department to participate and be actively involved throughout the process. Furthermore, a P3 rating was added to County agency directors' pay structure to incentivize them to collaborate. The City passed a similar resolution.

Strong champions and leaders: Mr. Sainz was a passionate leader for this work who was well-connected across City and County agencies. The Partnership Advisory Committee created champions at the City and County levels who gave P3 priority and visibility across the region. Leadership included Richard Verches and Otto Solorzano in the County, Selena Barajas at the LAUSD, and Mike Fong with the Los Angeles Community College District. This dedicated group of individuals helped to keep P3 at the forefront of agencies' goals and garnered support across the region.
Trust and open communication:
Strong data systems to track progress:

Flash reports: The City's formal evaluator led the Data, Evaluation, and Research Work Group and created "Flash Reports" that outlined progress toward goals that supported accountability.
Formal program evaluation: The P3 funding mandated a third-party evaluator to collect data, track success, and formally evaluate the project. The County shared data with the evaluator that could serve as a control group.

Clear processes and accountability structures: LAUSD counselors were co-located in YouthSource Centers, were funded by the City, and were true boundary spanners. This created an ongoing collaboration environment in which mutual commitment was developed and collaboration was sustained (at least in that location).
Collaboration Impact
A formal evaluation of P3 programs nationwide held up the Los Angeles P3 program as a model, stating: "Los Angeles used Federal P3 funding as the catalyst for sustained systems change…The Los Angeles, California, pilot approached P3 as an opportunity to change the system for providing services to disconnected youth. It resulted in the development of a strategic plan that would guide the system for serving disconnected youth in the future."8
Los Angeles P3 youth participants were three times as likely to complete a secondary education degree or certificate within a year of exiting the program, or to return to school if they had not completed secondary school.9
Participants were significantly more likely to be employed at the end of the program compared to a comparison group of youth.
Universal referral form and process were created for staff in the County's Department of Children and Family Services (DCFS) to generate referrals in February 2019.
The program developed and maintained a consistent assessment process across youth centers that revised the intake process for all youth entering the region's youth centers.